Get to know our first invited speaker to the upcoming 15th NYRA Meeting in Caux (June 17th-18th) through this 'tête-à-tête'.
Dr Stukenborg obtained his PhD at the Centre of Reproductive Medicine and Andrology (CeRA) in Münster, Germany, after which he joined the Karolinska Institutet for as a post-doctoral researcher. Currently Dr Stukenborg is a senior Lecturer and Group Leader (NORDFERTIL research lab Stockholm) at the Department of Women's and Children's Health, Childhood Cancer Research Unit, Karolinska Institutet and University Hospital, Stockholm, Sweden. In addition to his work as group leader, he is the research coordinator of NORDFERTIL (www.nordfertil.org).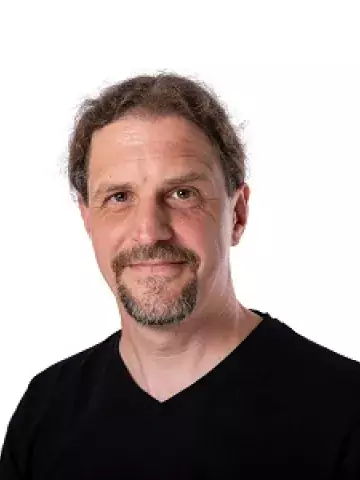 His main research areas are: germ cell differentiation in vivo and in vitro; fertility preservation techniques in children with gonadal dysfunctions; experiments on in vitro differentiation techniques include novel cell culture approaches with human and animal gonadal cells as well as human embryonic and human induced pluripotent stem cells (hESCs and hiPSCs). Read more about his research here: https://staff.ki.se/people/jan-bernd-stukenborg
When and why did you decide to work in the field of reproductive biology?
Answer: This decision to work in the field of reproductive biology was made during my time as student at the Centre of Reproductive Medicine and Andrology in Münster, Germany; mainly, because of the fascinating research done in the field of male reproductive biology, its close connection to the clinics, as well as great colleagues at the institute and across the world.
In vitro gametogenesis and fertility preservation are making great progress in recent years. Based on your experience as PI of a leading research group in the field, how do you envision the evolution of in vitro gametogenesis and fertility preservation strategies in 10-15 years' time? And what would be the "hot topic" or "unsolved puzzle" to boost research in this field?
Answer: This is an interesting as well as difficult question. Concerning in-vitro gametogenesis; the major and unsolved question is; 'Why does it work for rodents and not for humans?' Therefore, one of the 'hot topics' would be to find the so far 'unknown factor', allowing human spermatogonial stem cells to differentiate efficiently into functional sperm. This factor (or factors) might be released by the somatic cells compromising the stem cell niche, or by other somatic cells, needed to establish the stem cell niche. I am convinced that due to open collaborations and exchange of results, we will be able to offer more information on this topic within the next 10 to 15 years, helping to explore and establish other strategies for fertility preservation, such as germ or testicular tissue transplantation.
Could you name a moment of failure (and which lesson did you learn from it)?
Answer: I could name many moments of failure; maybe too many to recall a specific one. However, failures are nothing to worry about, as long as you learn something out of them. So, the lesson in principle would be, don't be afraid of failures, just be afraid of not accepting them, because then you do not learn anything out of them.
What was the greatest success in your career?
Answer: The greatest success in my career was to establish a wonderful research group together with my dear colleagues, and, of course, my students.
Which advice would you give to young researchers?
Answer: Be open-minded, accept failures and never give up, and, as importantly, enjoy your work.