Registration


Abstract submission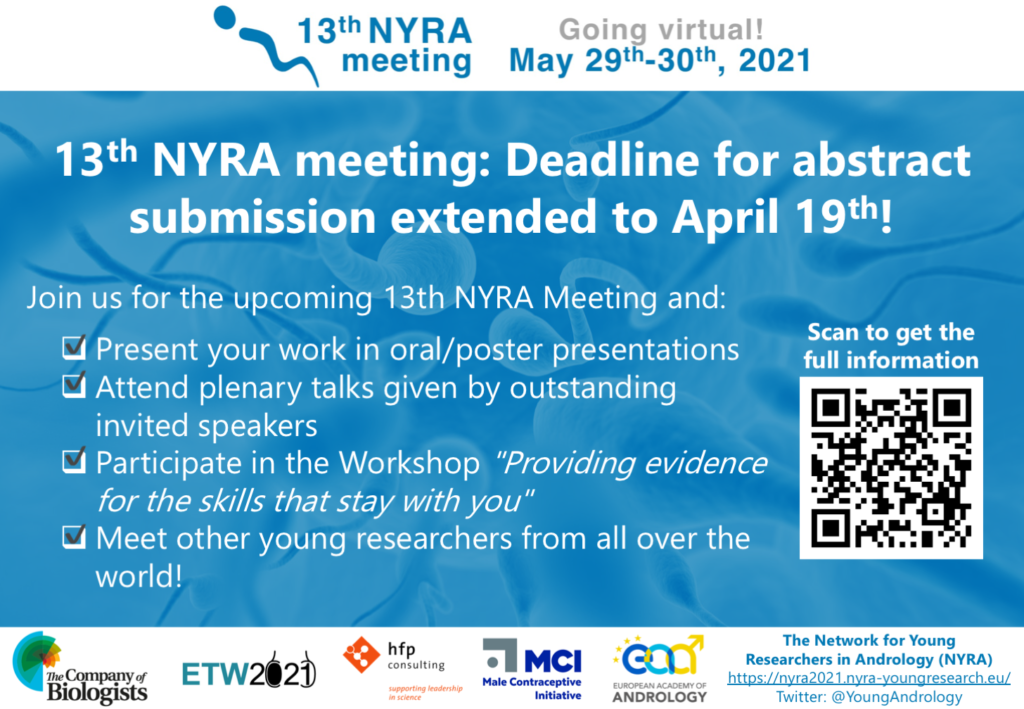 13th NYRA Meeting: REGISTRATION IS NOW OPEN!
Due to the COVID-19 worldwide situation, for the health and safety of the attendees, the 13th NYRA Meeting has been postponed to next May 29th-30th, 2021 and will take place as a Virtual Meeting.
Don't miss this opportunity to join the young researcher community!
Submitting your abstract is easy:
Limit of words: 30 words for the Title, 300 words for the Abstract
Abstract must be written in plain text (no images or tables)
The Presenting author must be the Contact author in the submission form.
Abstract will only be considered for presentation and included in the final programme upon confirmation of the presenter's
Each participant can only submit one abstract as the presenting author.
Abstracts that do not follow the guidelines will be excluded.
Submitted abstractwill be evaluated by the NYRA Board, and applicants informed of acceptance in due course.
Registration fee grants will be awarded among the presented abstracts. Stay tuned to our different channels for upcoming news
Hope to finally meet you all next May.
Stay safe,
The NYRA Board
If you have any question related with the 13th NYRA Meeting, do not hesitate to contact us through our contact emails: