11th NYRA Meeting – Opening Registration
Dear NYRA members,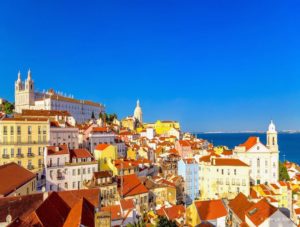 It is our great pleasure to announce the 11th NYRA Meeting, that will be held in Lisbon, Portugal, on May 22nd- 23rd 2018, preceding the 20th European Testis Workshop.
This time we will have exciting lectures by amazing speakers about:
– Signalling pathways in Leydig cells
– Spermatogonial Stem Cells and Spermatogenesis
– Germ-line gene editing
If you want to learn how to improve your communication skills, you should also attend the workshop on:
– Science communication and outreach
And if you want to get to know the other NYRA members better, you should definitely participate in our "Young scientists speed date".
For further information, please visit our dedicated webpage at http://www.nyra2018.nyra-youngresearch.eu/
The registration is now open: http://nyra-youngresearch.eu/nyra2018-registration/
Registration deadline: March 15th 2018
Travel Grant
Good news! The European Academy of Andrology (EAA) will sponsor a travel grant to a young researcher attending the meeting! In order to participate in the contest, you just need to join the Scientific Speed Dating event and vote on the most interesting young scientists you meet there. The winner will get the travel grant prize! Good luck!
The congress will be held at the Holiday Inn Express, in the city center, from where touristic attractions can be reached by walking.
Don´t lose the opportunity to visit the 2017 winner of the best destiny and best city awards according to the World Travel Awards and the Wallpaper Magazine, respectively! We are preparing a very nice social programme so that everyone can enjoy the atmosphere of the beautiful city of Lisbon.
We do hope to see you in Lisbon!
The NYRA board