This year's NYRA meeting, 22nd-23rd of May, was held adjacent to the 20th European Testis Workshop in Lisbon, Portugal. The audience included Master students, PhD students, postdoctoral researchers and even a few group leaders. In total, our two-day seminar series was attended by 30 participants representing 10 different countries: Belgium, Denmark, Finland, France, Germany, India, The Netherlands, Spain, Switzerland and Turkey.
Held at Holiday Inn Express hotel, participants started to gather around noun of May 22nd to get settled before the beginning of our plenary session. As our first scientific talk, Prof. Mario Ascoli from the University of Iowa (Iowa, USA) and 12-years (2005-2017) Lead director of the prestigious Frontiers in Reproduction Course (FIR) from the Marine Biological Laboratory in Woods Hole (Massachusetts, USA) started introducing the FIR course to the audience and continued talking about his work on Leydig cells and their complex autocrine/paracrine signalling pathways. Prof. Shosei Yoshida from the National Institute for Basic Biology (Okazaki, Japan) was next to present his work on spermatogonial stem cells. As the crowd marvelled at his in vivo live-imaging system for GFP-labeled spermatogonia in mice testis, Prof. Yoshida presented his dynamic and stochastic stem cell model that supports the long-term homeostasis of stem cell niches.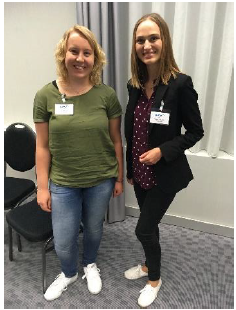 Towards the end of our first day, loud chatter filled up the seminar room as scientific speed dating got people better acquainted. Several 3-minute dates later it was time to relax with a delicious dinner at Madame Petisca restaurant with a beautiful view of Lisbon. During the dinner we noted Alexandra Amaral, a long-term member and former president of NYRA, for all her hard work for NYRA. We will dearly miss her! In addition, Manon Oud (Radboud university medical center, Netherlands) and Ieva Masliukaite (Amsterdam university medical center, Netherlands) were awarded the EAA travel grants for well-done scientific speed dating and networking.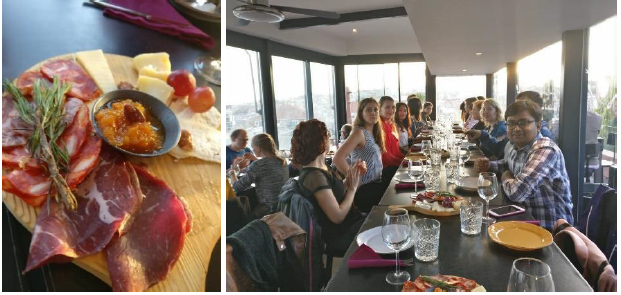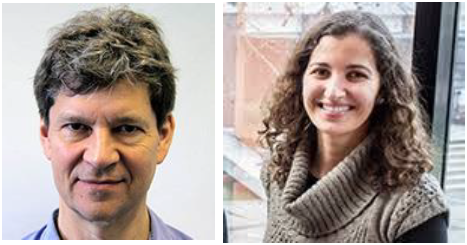 The second day began with Prof. Robin Lovell-Badge from the Francis Crick Institute (London, UK) who presented the recent advances in germline editing. Pointing out the fantastic possibilities and advantages these new techniques could bring to our field, Prof. Lovell-Badge clearly wanted to raise our awareness on the possible dangers and ethical issues associated with these techniques. His talk was followed by an important workshop given by Dr. Vanessa Borges from the Instituto Gulbenkian de Ciência (Lisbon, Portugal) on communicating your research to the general public. This concluded the 11th NYRA meeting and announced the start of the 20th European Testis Workshop.
The board of NYRA would like to thank all of our invited speakers and the participants for attending this meeting! Also, we would like to thank our sponsors, the 11th NYRA meeting was made possible thanks to support from the European Academy of Andrology, the European Sperm Bank and Institut de Recherche en Santé, Environment et Travail (IRSET)